The COVID19 pandemic is giving a whole new meaning to the concept of "solidarity" in the so called pueblos jovenes in Lima. Many of these recent settlements are high up in the hills, far away from basic amenities like water and electricity and far away from the local markets. Single mothers, elderly or sick people totally depend on the help of their neighbours to get food.
Since the start of the crisis, many communities have created their "olla comun", a very basic community kitchen, managed by local ladies. These "kitchens" are mostly outside, one or two big cooking pots on a few pieces of wood. The olla comuns have become the center of the community, essential to the survival of the weakest. With the donations of our supporters, we provide these kitchens with bags of food containing beans, oatmeal packages, cooking oil, tuna cans, pasta, sugar, rice, potatoes,… The local chefs turn this into a tasty meal for the children and their families.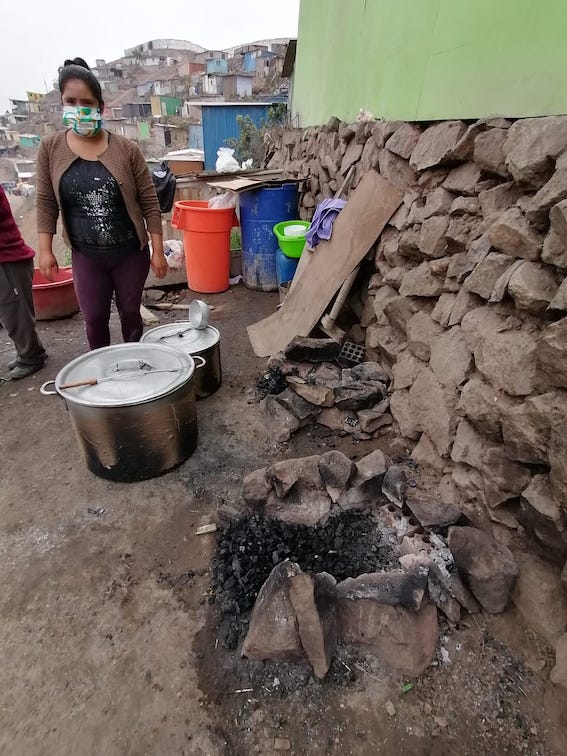 Several communities told us that they started an olla comun with the food they received from us and that they will continue their kitchen, even when the situation is getting better, as it reinforces the solidarity amongst the families and it ensures the weakest are being fed.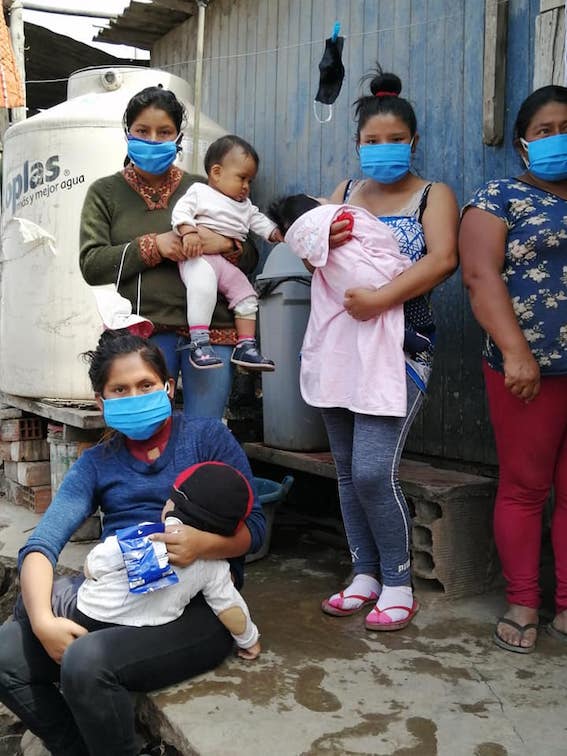 With the fog season that has arrived, outside cooking conditions are deteriorating. Dust and humidity represent a big challenge to the cooks. To ensure the continuity of their community kitchen, we want to support the most vulnerable communities to build a sustainable in-door kitchen. With a budget of 1000 USD, we can build a covered propane gas kitchen, buy 2 big pots to cook for at least 80 people and provide the first lunch for everyone.
If this sounds like an interesting project to you, your family, your friends, your team, your sports club, your service club, your company or simply to yourself, this is a great opportunity to make a sustainable difference in the lives of many families. And of course, once the situation allows, you will be more than welcome to come and share a meal with them!
Please reach out to us for more information. Many thanks!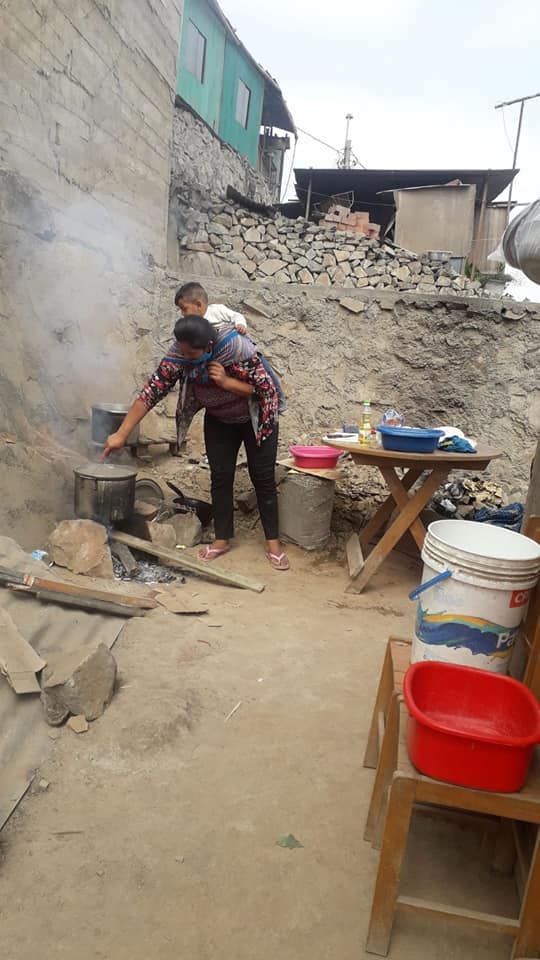 Helping the community kitchen