Here we go for another day of food distribution to the children and their families.
First of all, during the state of emergency, we can't get to the communities without authorisation. We need to let the authorities know exactly where we are going to and why. 
First stop is usually one of the mega stores where we buy food in large quantities at the best price. Fruit and vegetables, we buy on the local markets (if they are open). It's usually more fresh and we help the local economy in the shanty towns.
Once all shopping is done, we are on our way to our first community. The community leader is expecting us and helps us to organise the food distribution, to avoid chaos. We prefer to donate food to the community kitchen, which is often an improvised fire place, run by a few local ladies.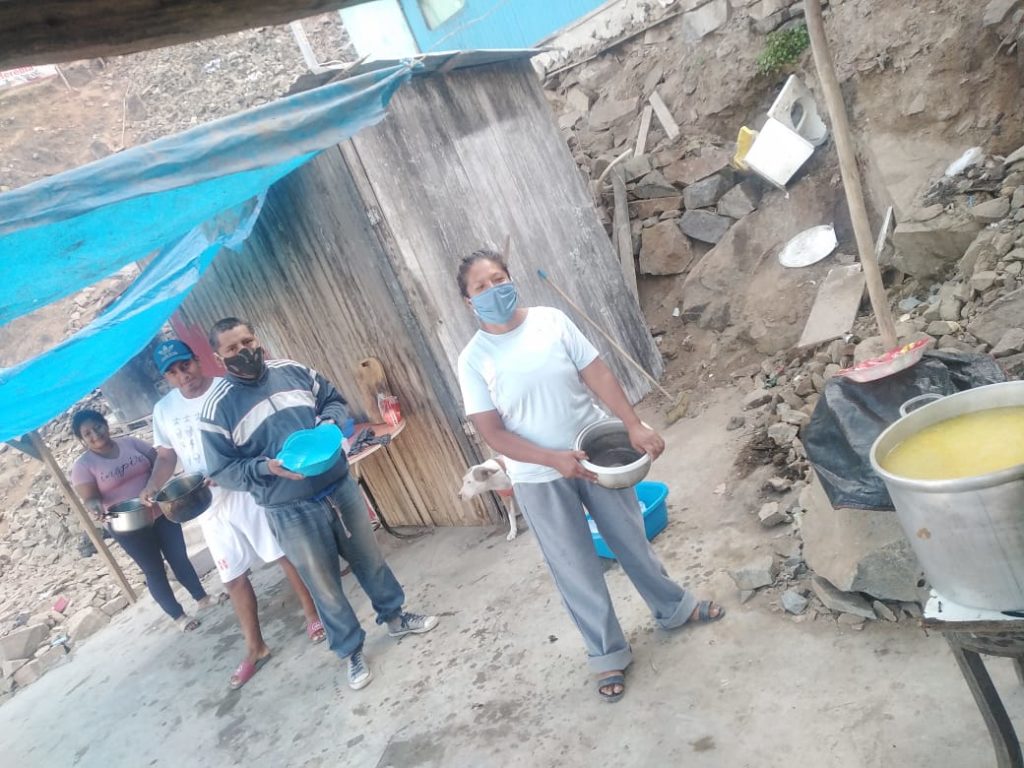 They are doing a tremendous job in preparing a healthy meal for the community members (children and older people first). These kitchens are a perfect example of solidarity in action: for many people, it's the only way to survive during this crisis. People are extremely grateful for the help they get.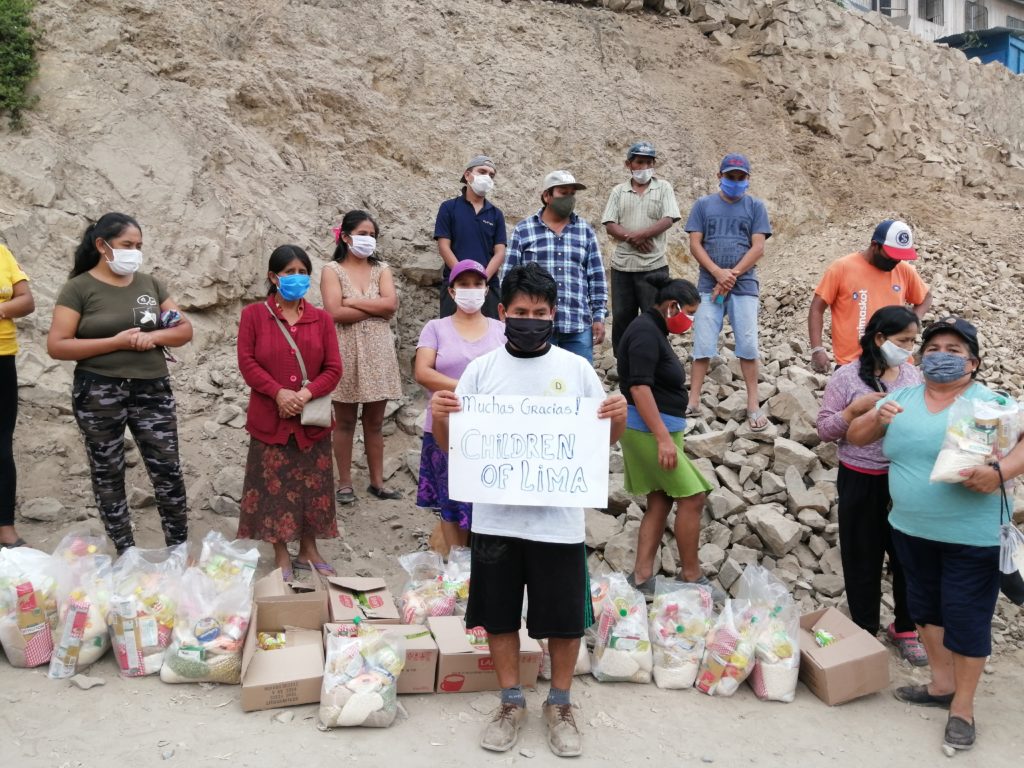 We usually visit 2 or 3 communities on one trip. These human settlements are often located in remote places in the hills around Lima, and are hard to access. That explains why most of the time, we are the first (and only) help they receive.
We are all volunteers and sometimes people ask us why we do all of this. Well, the answer is simple: we feel it is our duty to help others in need! If you agree with us and you would like to help as well, please consider making a donation. We'll take care of buying the food and delivering to the people that need it the most!
Bringing food to the families